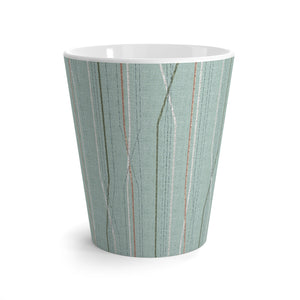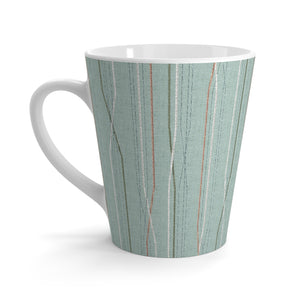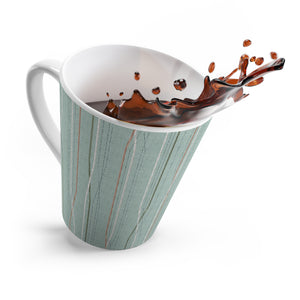 Sanguine Code Latte Mug in Aqua
Description: 
This mug is part of our Cryptology Collection with a design focused on health and wellness. The stripe pattern is actually a bar code with the hidden message, "F*ck Cancer". 
Whether you love tea or coffee, your favorite aromatic drink for your morning routine deserves a special cup. This durable ceramic latte mug with high quality sublimation printing makes it a gift appreciated by anyone.
·         White ceramic
·         12oz (0.35 l)
·         Rounded corners
·         C-Handle
·         Microwave and dishwasher safe
Care Instructions: 
Clean in the dishwasher or wash by hand with warm water and dish soap.
Custom Made Just for You:
Our products are all custom-made to order.  Unfortunately, returns and exchanges are not supported if you just simply change your mind.  However, if the item is broken or flawed, we will gladly replace it.  Check out our Returns and Exchange Policy for more details.
---