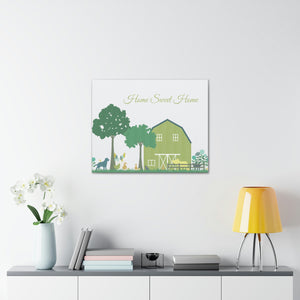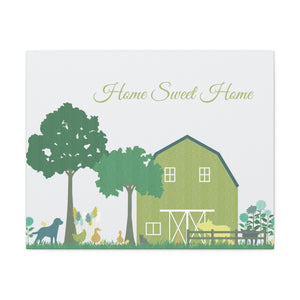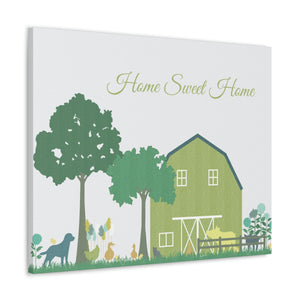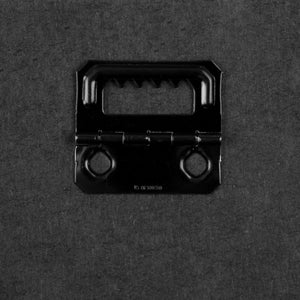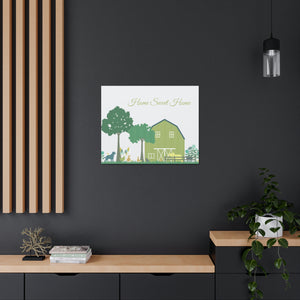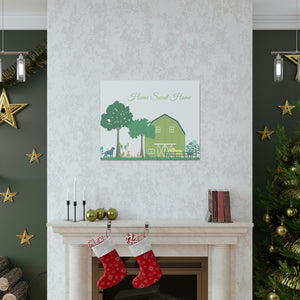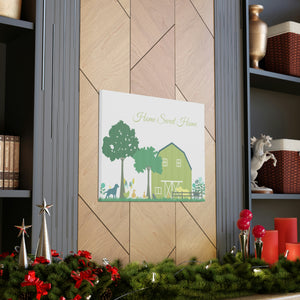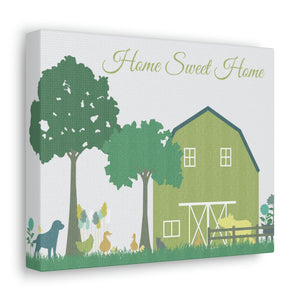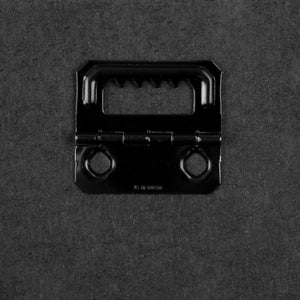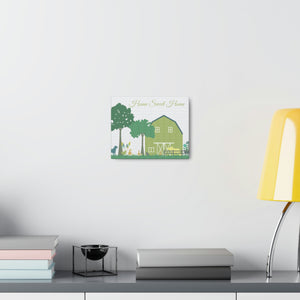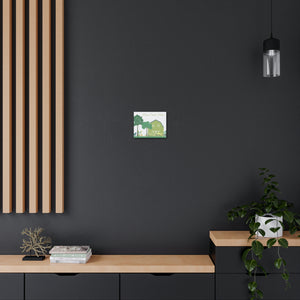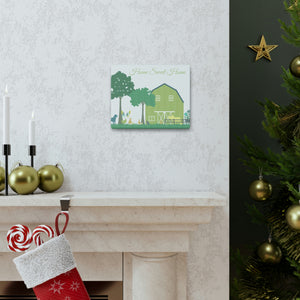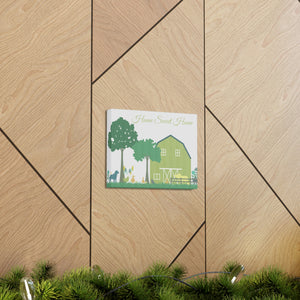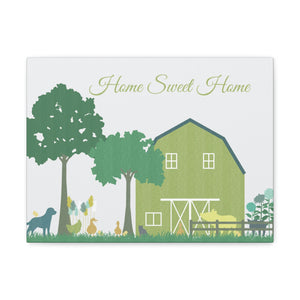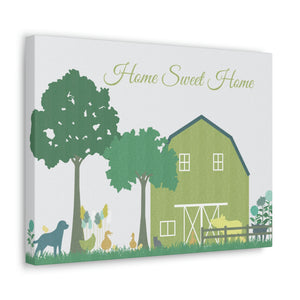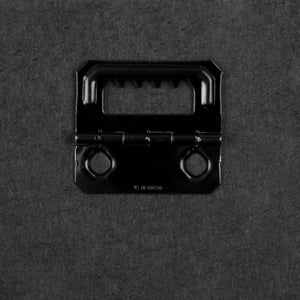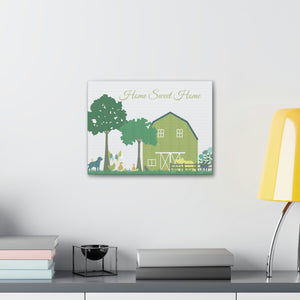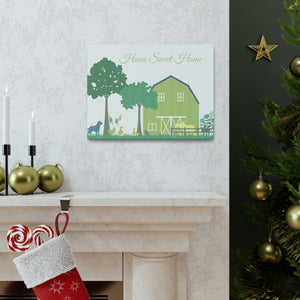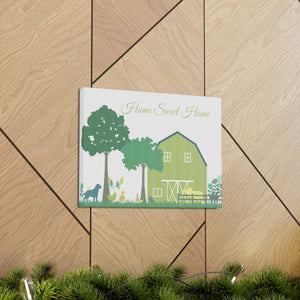 Barnyard Fun Home Wrapped Canvas in Green
Turn any pattern into a piece of art with a unique wrapped canvas. A perfect addition to any room! Our standard canvas is made from a finely textured artist-grade cotton substrate which consistently reproduces image details with outstanding clarity and detail. Available in 3 sizes.
·         100% Cotton fabric
·         Closed Back
·         Build with a patented solid support face
·         High image quality and detail
·         For indoor use
Dimensions: 10″ × 8″, 16″ × 12″, 30″ × 24″
Care Instructions:
If the canvas does gather any dust, you may wipe it off gently with a clean, damp cloth.
Custom Made Just for You:
Our products are all custom-made to order.  Unfortunately, returns and exchanges are not supported if you just simply change your mind.  However, if the item is broken or flawed, we will gladly replace it.  Check out our Returns and Exchange Policy for more details.
---